About Pulse World 360
welcome
The Pulse Story
Pulse TV production continued to grow in 2021 despite the lingering COVID-19 pandemic. A new title, Pulse World 360, has been added to the company's roster of programming. As viewership continues to rise significantly, broadcast partners welcomed the new show and expressed their interest in expanding the breadth of air time for Pulse TV shows in Prime Time slots. Staple title and the highly popular, CMS TV was produced under strict protocols with a reduced number of contestants and was shot on location at Villa Ronai.
This season's installment of the show covers a rich retrospective of the company's supermodels over the years complemented by a new crop of potentials, keen to make their own mark on the international fashion landscape. The recent success of previous season's CMS TV stars Daniella Davis, Zan Hyde and Shantae Leslie has spurred even stronger international interest in Pulse's new faces which augurs well for the continued growth of the Caribbean Model Search. Pulse television shows are broadcast throughout the Caribbean and North America and the company will expand its reach to markets in Africa, Europe and through its digital channels.
Vision and Purpose
As a pioneer in the development of the region's fashion, entertainment and lifestyle industries, as well as a leader in elevating Caribbean talent to the top of the world stage, Pulse continues to lead through innovation, diversification, performance and excellence. In this process. the Company is committed to an efficient and profitable operation, thereby delivering an acceptable financial return to its shareholders.
With its expanding business in the wider Caribbean and the world, the Company's ultimate objective is the globalization of the Pulse brand, with the attendant delivery of benefits to shareholders on a significantly larger scale than currently obtains.
Kingsley Cooper chairs the board of Pulse Investments Ltd. An attomey at law, Cooper is the founder of the company. A pioneer in the fashion, modelling, lifestyle and entertainment industries in the Caribbean, Cooper has guided Pulse to pre-eminent status in its areas of operation. His work has been recognized by entities such as Vogue, the BBC and Fashion Television…
Managing Director Property & Leisure
Safia Cooper, has made her mark professionally in the entertainment and lifestyle brands sphere, with her most recent role as Chief Executive Officer of Pulse Investments Ltd. Ms Cooper has been appointed a Director of the Company. Upon leaving the UWI with a Bachelor's of Science Degree in International Relations and Political Science, Safia was successfully accepted into the inaugural…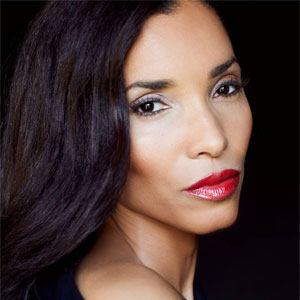 Managing Director Fashion & Lifestyle
Fashion Director at Pulse Investments holds portfolio responsibilities for the Caribbean Model Search, the Pulse Model Agency and Caribbean Fashionweek. The multi-talented Gordon is also host and producer of Caribbean Fashion Weekly, Ready for CFW and the CMS Reality TV series. She was appointed to the Board of Directors for Pulse Investments Ltd in 2016. A former Jamaica Fashion Model…