Safia Cooper, Managing Director Property and Leisure, Pulse Investments Ltd, receives the award for Best Performing Company (Main Market), 1st runner up at the Jamaica Stock Exchange Best Practices Awards held in early December 2021.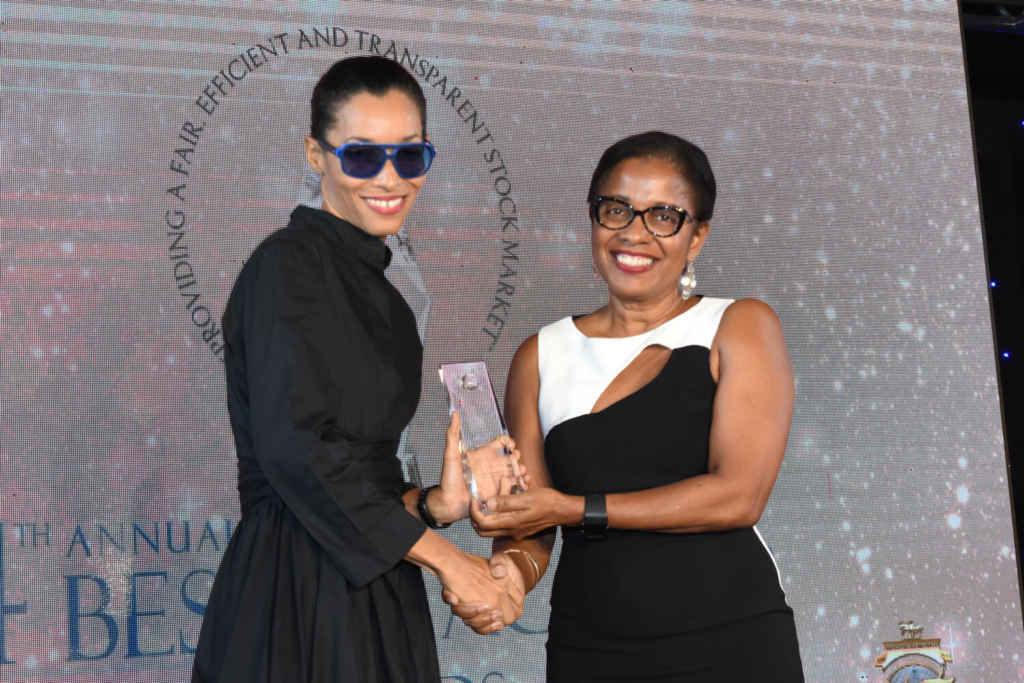 Pulse Investments Ltd is a company listed on the Jamaica Stock Exchange (JSE). Pulse won the JSE's award for the Best Performing Company at the Exchange's annual awards dinner held in December 2018
Our Directors
Kingsley Cooper chairs the board of Pulse Investments Ltd. An attorney at law, Cooper is the founder of the company. A pioneer in the fashion, modeling, lifestyle and entertainment industries in the Caribbean, Cooper has guided Pulse to pre-eminent status in its areas of operation. His work has been recognized by entities such as Vogue, the BBC and Fashion Television.…
Managing Director Property & Leisure
Safia Cooper is Pulse's Managing Director, Property and Leisure. She holds portfolio responsibility for Pulse's hospitality and leisure business. Before Pulse, Cooper held managerial positions at Red Stripe Jamaica and Diageo Brazil. She holds a BSc in International Relations from the UWI and an MBA from Nova Southeastern University. Safia Cooper, has made her mark professionally in the entertainment and…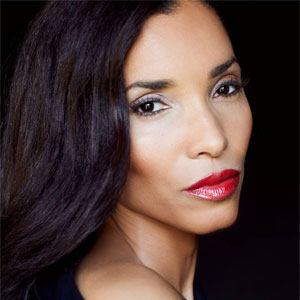 Managing Director Fashion & Lifestyle
Romae Gordon is Pulse's Managing Director, Fashion and Lifestyle. She holds portfolio responsibilities for the Caribbean Model Search, Caribbean Fashionweek and the Pulse Model Agency. She has helped to successfully steer the careers of several of the company's international models. Gordon is also a host and producer of a number of Pulse Television shows including Caribbean Fashion Weekly, Ready for…
Chairman's Statement
Pulse Investments Ltd, recorded very strong gains in financial year ended June 30, 2021. The company's audited financial statements filed with the Jamaica Stock Exchange, showed profits up by 74.8%, moving from $840.3 million in 2020 to $1.47 billion this year. Income also showed a robust gain, increasing by 52.9%, to $1.93 billion June 2021, up from $1.26 billion in prior year. Earnings per share increased to 23 cents from 13 cents last year. Administrative and other expenses fell marginally by 3.1%, from $395.4 million in 2020 to $383 million as at June 30 this year, as the company tightened expenses in a challenging pandemic environment. While rental income and model commissions showed gains of 9.7% and 7.1% respectively, the largest gains were from investment property, mainly from Villa Ronai in Stony Hill ,which was acquired by Pulse during the financial year. Both the Ronai and Trafalgar Road properties returned significant appreciation in value, but Ronai also recorded gains as a result of the conversion from a leasehold property to a fully owned Pulse asset. Further, prior year expansion as a result of the completion of the Pulse Suites project at the Stony Hill location, also added to the gains in the value of investment property this year. Rental income was up to $103.6 million (from $94.4 million in 2020). Model commissions moved to $49.3m, up from $46 million last year.
Pulse expresses appreciation to all its stakeholders, especially its shareholders for their support. The company's 40th year celebrations were cut short by COVID 19 in 2020, but continued achievement in this extremely challenging environment is certainly reason for continued confidence.
Read the full Chairman's Statement Here
Kingsley Cooper, C.D., Chairman
Corporate Social Responsibilities
At Pulse, we are committed to being both financially successful and a responsible company, as we recognize that our long term success is dependent on creating value for all who have a stake in the organization.
CSR Framework:
Governance – through our Board of Directors, we continue to develop clear mandates, policies and processes, along with ensuring that we are in compliance with all national and regulatory bodies to which we relate.
Employees and Contractors – are the vehicle for us to fulfill our mission due to their dedication and commitment to the organization. We are committed to providing safe and supportive environments for their growth and development and to their personal and professional success.
Clients – and our potential clients – are the reason we exist. Our commitment is to treat each and every one with respect, to support their aspirations and represent their interests to maximize their opportunities at all times. We are also committed to ensuring that the young people in Jamaica see the industry, in which we operate, as a means to achieving their goals and aspirations.
Society – there are many ways in which we demonstrate our commitment to the society – by operating in environmentally friendly ways, minimizing our carbon footprint, recycling, encouraging staff volunteerism and educating the public on aspects of the industry. Our largest area of contribution is made through our commitment to positive and holistic youth development through the employment and development of young people who are able to be financially secure, serve as role models in their communities and offer hope to future generations of Jamaican youth.